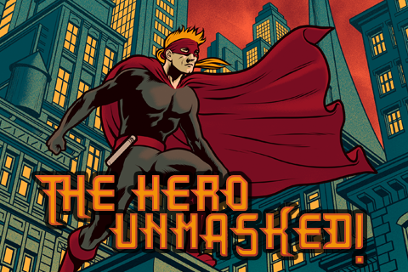 I've been away for quite a while, and there's a reason. For the first half of the year, I've been buried way-deep into the writing of "The Hero Unmasked!", a CYOA for Choice Of Games. Well, the game was released on Thursday, and since then I've been grinning like an idiot.
You should go check it out. This is the link to the CoG catalogue.
So far, the reviews on Google Play have been overwhelmingly positive. There are a few justified criticisms over on the CoG forum, but I expected that. There's a bunch of stuff I think I'd have done differently were I to do this again. But a discussion of that, I think, should be saved for a post-mortem some time after the dust has settled.
Right now, I'm too busy grinning like an idiot.